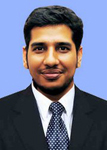 Ali Raza Qureshi
Email:aliraza@abcpk.net
Contact No: +92-315-8006815
With the blessings of Allah (swt)
It is with great pleasure that we present our Aviation Business Consultant (Pvt) Ltd from 2006 We would like to take this opportunity firstly, to thank all our clients for their support and their cooperation. We are deeply humbled by the presence of so many clients in business field members. We would also like to take this opportunity to thank our great team of volunteers who gave so much to help to serve.
Every year we face new challenges to put together our Airlines / IATA and IATA Travel Agents. We look forward to the improvement made for the convenience and safety of the travel agents.
Please call us so we can arrange a best of you specifically to your needs. Whether you want IATA approval or renewal, Consultant Services worldwide, IATA Sales and Transfers, and Financial guarantee matters, we will organize your entire travel matters. We are taking care of all the necessary arrangements for you at any time.
If you require any further information, look through our website for the details. If we can assist you in any other way, just give us a call in the office or email us and we will do our best to assist you. Please visit our website regularly for news and articles about the Aviation Events/ Business. We look forward to be of service.
Beside this we are welcome to you and provide you the best services regarding aviation business etc…